The natural environment and healthcare are closely connected. A habitable environment is essential to the existence of both humans and the natural world alike.
As part of 1Medical's ongoing support towards environmental causes we have decided to add a new member to the team – Baz the Koala.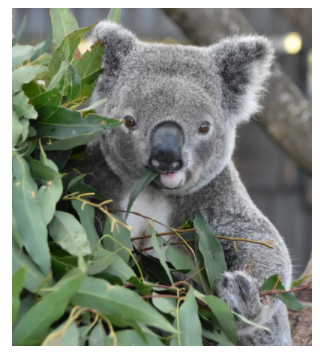 Baz was unfortunately injured in the 2019/20 bushfires and has become a resident at the Port Macquarie Koala Hospital.
The Port Macquarie Koala Hospital is the only Koala Hospital in the world and does a great deal for the endangered Koala community.
Here is Baz's story from the hospital:
"During the peak of the 2019/20 bushfires across our region a number of key koala habitats were absolutely decimated by fire. 
Our bushfire search and rescue teams spent a number of weeks capturing and bringing in many burnt and dehydrated koala patients. At the same time National Parks and Wildlife service personnel were fighting these fires when two of their team came across a little burnt koala sitting on the side of the track. They wrapped him up and brought him straight to the hospital where staff named him "Baz" after one of the firefighters. 
Baz was a juvenile koala who had more than likely recently left his mother's home range. He was quite badly burnt with partial to full thickness burns on his hands, feet and nose. His fur was singed so he looked like a dark brown ball and he was quite dehydrated. 
Ruins Way Baz was immediately treated with fluids and quality nutrition (he was very hungry) and the following day his burns were treated under a general anaesthesia. Baz struggled for many weeks to cope, with staff fearing that we may lose him. We placed Baz in home care with one of our very experienced carers who gave him 24 hour, 5 star care. His burns injuries slowly healed, his fur began to regrow and Baz finally began to put on weight."
If you wish to learn more then visit their website at www.koalahospital.org.au/
By the way it's a Koala NOT a Koala Bear and definitely NOT a Drop Bear!
If you are a doctor looking at assisting the healthcare system then please get in touch with 1Medical today.
We offer the ability for you to visit amazing locations across Australia and beyond.
Visit our Job Board to view some of our latest locum and permanent positions across Australia, New Zealand, Ireland and the UK. 
You could even go and visit Baz in person at Port Macquarie, NSW, Australia!